How do you feel finally having a store in New York?
It's very exciting. It feels like we waited long, but for us, the location is very important. When we saw it, we thought, this is the perfect one. I'm obviously really excited and we hope the collection will be well-received by the customers.
Knowing you were moving into an American market…did that change your process of design at all?
No, we don't change our collection. We have shops all over the world now and we have the same collection everywhere. The aesthetic and the look is exactly the same. We believe our customer is an international person with an international mindset. Everything in our collection is understated, modern and timeless. So, hopefully that will work here as well.
More From Harper's BAZAAR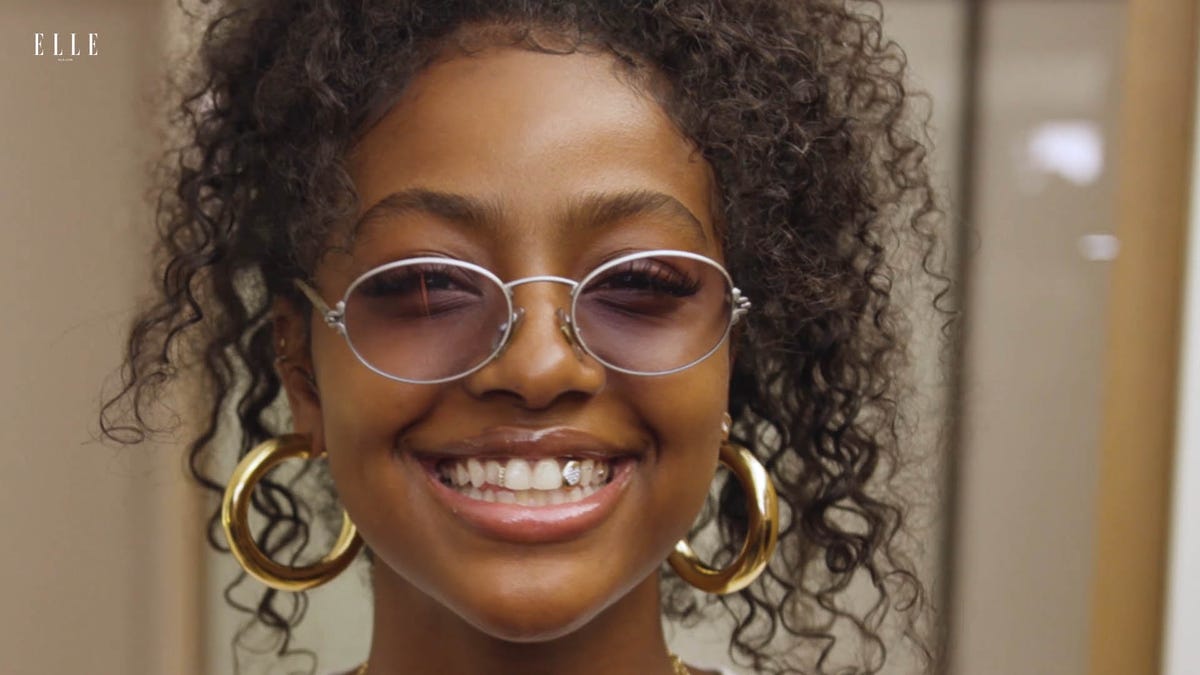 What has it been like to watch the company grow and evolve over the years?
Its been really, really exciting. I feel really privileged to have been part of it. When I first started there were about 15 people in the entire studio. That's including the design, buying, logistics, etc. Now we are about 150, just to get an idea of how much we've grown. From the beginning it was obviously a challenge…starting off from scratch. All the details really make a difference.
What is the design process like for you?
We do two collections per year and we start from scratch each time. Me and Martin [Andersson], who does menswear, work very closely. We always start with a blank canvas. We like to collect when we travel, what we've seen, what art shows we saw, what music we heard. It's a mix of things but it tends to be architecture, art, design and music.
Would you say you and the menswear designer play off each other?
We work really closely. Of course, men and women are different. For instance, the silhouettes we use for women won't work for menswear. But we do have the same inspiration. We love the same kind of feel for fabrics.
What was your direction for the spring collection?
Next spring we went for fresh and airy lightness. We looked a lot toward sportswear details. But we wanted to research couture techniques and dress-making techniques. With that in mind we wanted to create pieces that are graphic and softy sculpted. Think sport and soft couture sculptures.
What are your five favorite pieces from the winter collection?
First, this shirt is a garment you will always find in our collection in many different ways. You can find a super casual one, or even super classic. I pick this one because it's more occasional and because you can wear it whenever. It's in a crisp bright poplin, with a silk. It has connotation to menswear but it is still very minimal and feminine in the fabrics.
Second, this blazer jacket, which is in a wool mix, herringbone. But I love the reinvented lapel collar. We started off by buying lots of oversized men's blazer jackets and redraped and reconstructed them. That's how this idea came along. It's such a sharp jacket than can be worn with a T-shirt and denim.
Third, a merino wool dress with a wool silk sleeve. It has that soft sculptured feel that we like. This piece is really about feel. It feels modern and can even be worn over trousers.
Then, I would love to show you this coat. It's a tailored coat made of boiled wool. We wanted the material to dictate the fall of the silhouette, so we just worked the tailoring around the lapel and the collar and let it fall in a soft way.
If I can just add one more it would be this saffron cashmere pullover. During the design process we really loved the idea of a tracksuit. We love the idea of a sweatshirt and track bottoms. So we had that in mind with pieces like this. It's soft and cocooning. It makes minimal look interesting.
Cut-out collar shirt, $99; Fade-out lapel blazer, $225; Darted waist dress, $175; Wool mohair coat, $350; Saffron turtle neck, $125, (similar style here); all cosstores.com.
COS opens at 129 Spring Street today.

Senior Culture Editor
Julie Kosin is the senior culture editor of ELLE.com, where she oversees all things movies, TV, books, music, and art, from trawling Netflix for a worthy binge to endorsing your next book club pick. She's the former director of audience strategy and entertainment at HarpersBAZAAR.com. When not glued to her laptop, she can be found taking pictures of her dog or haunting used bookstores.