The magic of Chanel is its ability to allow anyone who steps into it to feel glamorous. Over his decades at the label, Karl Lagerfeld created a dependable uniform of tweed jackets, ballet flats, and chunky gold belts that required no instructions. They were pieces that could easily work in your wardrobe—quick templates for looking fabulous.
So when the Costume Institute at the Met announced that it would be doing a Lagerfeld retrospective for 2023, it was pretty clear how the topic would play out on the red carpet. All you needed was tweed, pearls, camellias, the colors black and white, or perhaps something bridal as a nod to his tradition of ending every Chanel couture show with a wedding gown. The bigger challenge for guests was how to embody the current era's fashion values while staying on theme. As the red carpet unfolded last night, it became obvious that the stars who really stood out were the ones who were able to adopt the uniform to their own personal style.
As expected, there were plenty of archival Chanel dresses on the red carpet last night. Long time friend of the house Penelope Cruz opted for a hooded gown originally worn by Ines de la Fressange in 1988. Nicole Kidman referenced Nicole Kidman in a Chanel Haute couture gown from 2004 she had previously worn in a Chanel No. 5 commercial. Gisele twirled in a feathered cape she was styled in for a 2005 Harper's Bazaar editorial. None of the archival pieces quite embodied the unadulterated risk-taking we've come to expect from the Met Gala, but the clothes, and the women in them, were gorgeous.
More From Harper's BAZAAR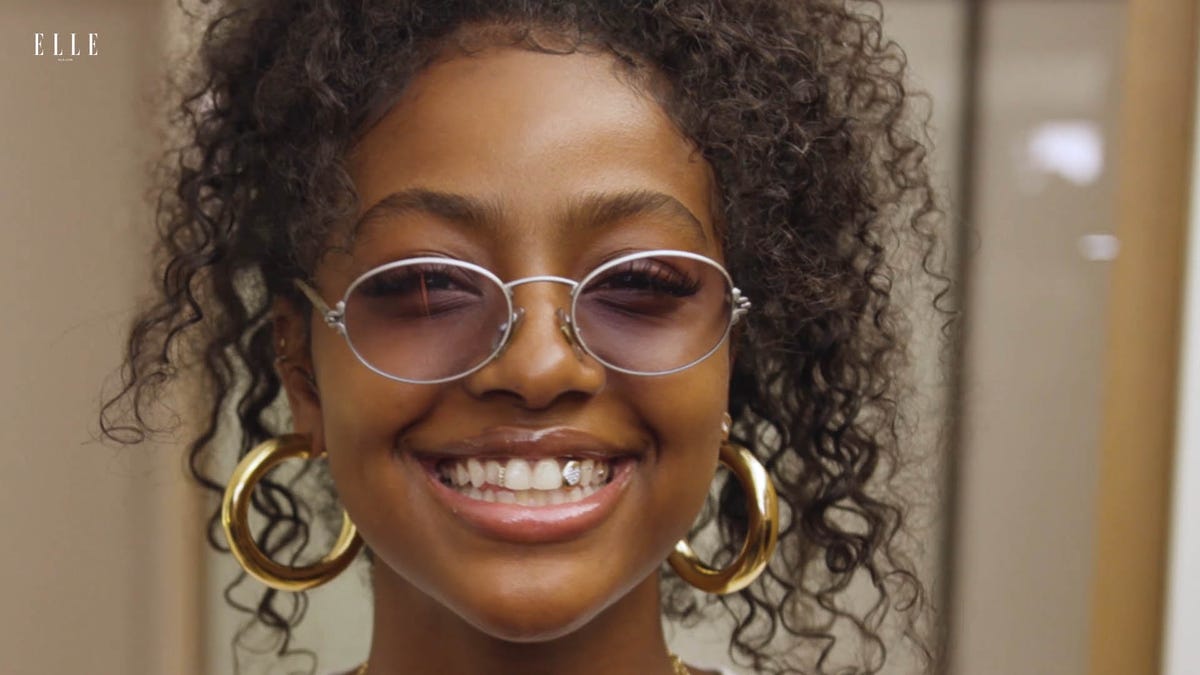 Lagerfeld was famous for his own personal uniform—dark suit, huge glasses, fingerless gloves—and plenty of guests mimicked his signature personal style. The most successful were those who did a less literal ode, like Letitia Wright in Prada or Kristen Stewart in Chanel menswear. Like Lagerfeld, they both love a good suit, and they brought their own distinctive takes to the red carpet, which feels as much a tribute to the late designer's impact on fashion than anything.
Maybe the only costume-y choice that truly worked was Doja Cat, whose red carpet looks often transcend into performance art. She showed up dressed as Lagerfeld's beloved cat Choupette in a hooded cap with ears, facial prosthetics, and a custom Oscar de La Renta dress made of 350,000 silver-and-white bugle beads. The gown took more than 5,000 hours to make—now that's commitment. (Jared Leto took a less artful approach, in a fuzzy catsuit like those you see worn by street performers in Times Square.)
What was really successful, though, were the pieces by Thom Browne. He's a master of tailoring but also has a keen sense of individuality, dressing Teyana Taylor in a custom tweed gown with sharp cutouts at her hips for a sexy look that would only look right on her. When I interviewed Taylor before the gala, she mentioned how Browne designs for "misfits" and "the other," while still making them feel at home. Jenna Ortega's waist-cinching corset, cascading ruffle skirt, and platform oxfords were another riff that worked, interpreting her goth-inspired wardrobe in a way that still fit the theme. Browne paid homage to Lagerfeld's design heritage while turning out looks that were undeniably his and respecting his guests' sartorial identities.
When the gala's theme was announced, it was met with some resistance due to Lagerfeld's controversial takes on everything from plus-size bodies to the Me Too movement. In recent years, the Met Gala red carpet has played host to political statements, but we didn't see much of that this year—unless you count the presence of stars like Ashley Graham, Lizzo, and Precious Lee, which is a statement in itself about the shifting perceptions of beauty since Lagerfeld's career first began. Michaela Coel perhaps came closest in her surrealist Schiaparellli gown, explaining to reporters that Elsa Schiaparelli and Lagerfeld were rivals and she was playing the part of the villain; then again, that was a tweak Lagerfeld himself might have enjoyed.
Alexa Chung also brought a refreshing take on the Chanel bride with a frothy dress by Dublin-based designer Róisín Pierce that specifically referenced the ceremonial pieces worn by unmarried mothers—known as "fallen women"—of Ireland's Magdalene asylums. There were plenty of brides on the red carpet, but Chung's look challenges the notion of what a matrimonial dress has to look like and who can wear it.

By the time Rihanna arrived on the red carpet, nearly two hours late, everyone said they were hungry—starved, even!—for some drama! Some fantasy! A true moment! The indisputable star of the gala's carpet left her hotel in a Fendi fur coat from Fendi fall/winter 1997 worn by Naomi Campbelll before changing into her final look. She was cocooned in a Masion Valentino camellia cape that she shed as she walked up the steps, revealing a simple white gown with a dramatic but subtle white train, a singular camelia at her chest. When asked how she felt on the red carpet, she said "Expensive." A master of the quick quip, Lagerfeld might have enjoyed that, too. After all, his most lasting contribution to fashion was his ability to turn it into a status symbol.

Tara Gonzalez is the Senior Fashion Editor at Harper's Bazaar. Previously, she was the style writer at InStyle, founding commerce editor at Glamour, and fashion editor at Coveteur.