Coming off of an endlessly exciting fashion month around the world's style capitals, it was a refreshing surprise when I found that my most emotional front-row experience was not at a major designer's fall 2023 show after all, but at a New York City nonprofit's annual runway celebration.
GiGi's Playhouse, a haven for people with Down syndrome, hosted over the weekend its first full-capacity fashion show since the COVID-19 pandemic. In a red-brick loft in Midtown, members of all ages walked the runway in designs from the center's fashion collaborators—Alivia and ELTSUH—to a song of their choosing played by an in-house DJ. They posed in the colorful looks, sashayed, danced, waved, but all returned backstage with a smile after having been serenaded with applause by loved ones, supporters, and industry admirers.
"They're on cloud nine! I wanted to take a picture with one of our models after the show and he said, 'I feel famous!'" Mallory Humphries, a board co-chair at GiGi's, said. "They feel all the love and encouragement from the community. While they love walking down the runway and strutting their stuff, they also love to get to hang with their friends, get their makeup and hair done, and have a day where they are pampered. I had a smile on my face all day watching how happy, excited, and loved all our participants felt."
More From Harper's BAZAAR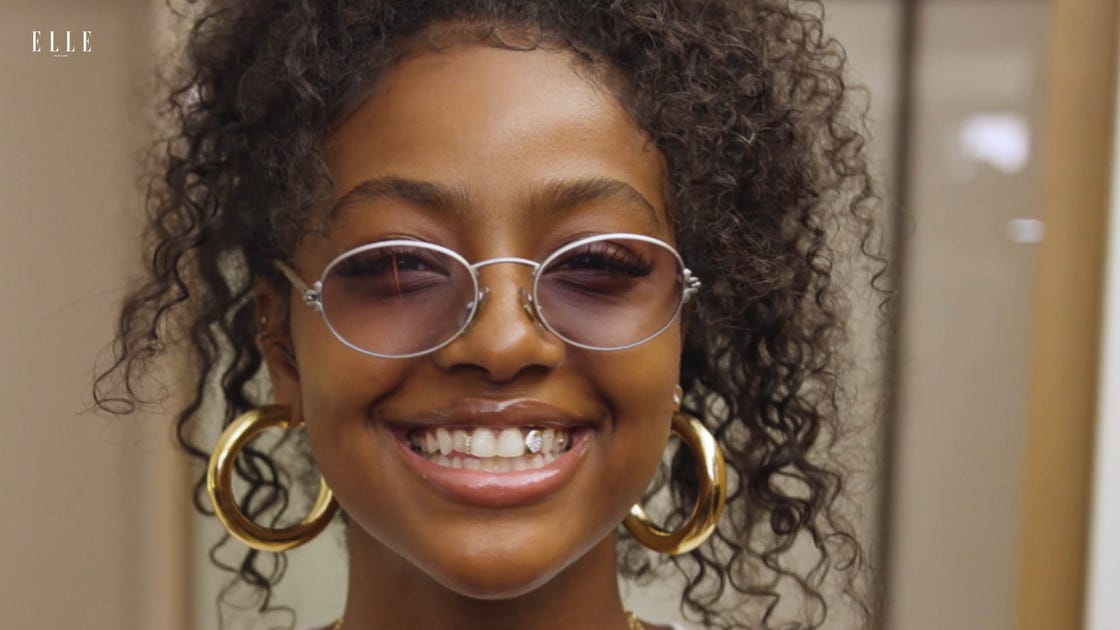 GiGi's show was born in 2018, when one of the organization's former associate board members, who previously worked at Bloomingdale's, had the idea to host it at the iconic New York store.
The show was also held there in 2019, but when the pandemic hit, it turned virtual.
This Saturday's show marked its big in-person return, and to celebrate, Alivia collaborated with GiGi's member Stephanie Portoviejo to make some designs for the brand's spring collection. The pieces will be released on World Down Syndrome Day, March 21, and will be available on the brand's website, specialty stores across the country, and at Neiman Marcus. Additionally, 10% of all sales will be donated back to GiGi's NYC to support their art therapy programing.
Alivia's partnership with GiGi's will continue throughout the year and will feature four additional artists from the playhouse for their fall and winter collections.
The center will also continue working with ELTSUH, a streetwear brand founded on the missions of self-love, self-motivation, and self-awareness. Standout pieces from the latest drop include earth-toned unisex hoodies with the phrases "Proud of You" and "Thank You," all with the message "Look in the Mirror" emblazoned on the back. Designer Daniel Cox calls it "the true definition of retail therapy."

"All I ever want to do was help the world be a better place, and my design concept is something that has personally helped me get through tough times," Cox said. "Seeing my designs embraced by the Down syndrome community brought up so many different emotions for me. There was a sense of fulfillment and validation in knowing that sharing something that helped me is now being introduced to others that can also benefit from it."
Vibrant as GiGi's show was, it also brought to mind the ongoing issue of lack of representation in the fashion industry, especially for people with disabilities. "As you witnessed, the clothes are amazing, but the models wearing them made them spectacular," Humphries said. "I think it has taken the fashion industry a while to start being inclusive of everyone. People want to see themselves in the runways, the advertisements, the magazines. That is where we see the hope and the joy."
Of course, it's our society's impossible standard of beauty which is standing in the way of true progress in this area, but events like GiGi are doing the work to make those in the sidelines feel seen.
"We are making progress in representation for people with disabilities, but we still have a ways to go. We hope our fashion show continues to grow and bring more people into our community who recognize the importance of representation," Humphries added.
Witnessing such genuine joy, both from the participants and their family members in the audience, gave me full-body chills for the first time in a very long time. It made me think that GiGi's show is doing something the fashion industry itself so often forgets: that fashion, at its core, is supposed to make the wearer feel happy, confident, and every now and then a little bit hopeful.
Rosa Sanchez is the senior news editor at Harper's Bazaar, working on news as it relates to entertainment, fashion, and culture. Previously, she was a news editor at ABC News and, prior to that, a managing editor of celebrity news at American Media. She has also written features for Rolling Stone, Teen Vogue, Forbes, and The Hollywood Reporter, among other outlets.