In the new series What I Loved Yesterday, Harper's Bazaar editors highlight one standout look they can't stop thinking about from Paris Fashion Week.
A skinny black tie causes a visceral reaction. To some it represents a strict dress code, like a school uniform. To those of us who grew up in the '90s and early '00s, it feels like the marking of an emo punk, someone who can still recite every line to Paramore's Misery Business like a national anthem. It's hard to remove the skinny black tie from these familiar feelings and places. But for Valentino's fall 2023 collection, Pierpaolo Piccioli tried to give the formal accessory a whole new storyline.

All 74 looks of the collection featured skinny black ties. Some models wore them in a familiar context, with a button-down and slacks. Others wore them underneath a dress made entirely of red bows, with a long flowing white gown, or underneath a pink sequined trench.
More From Harper's BAZAAR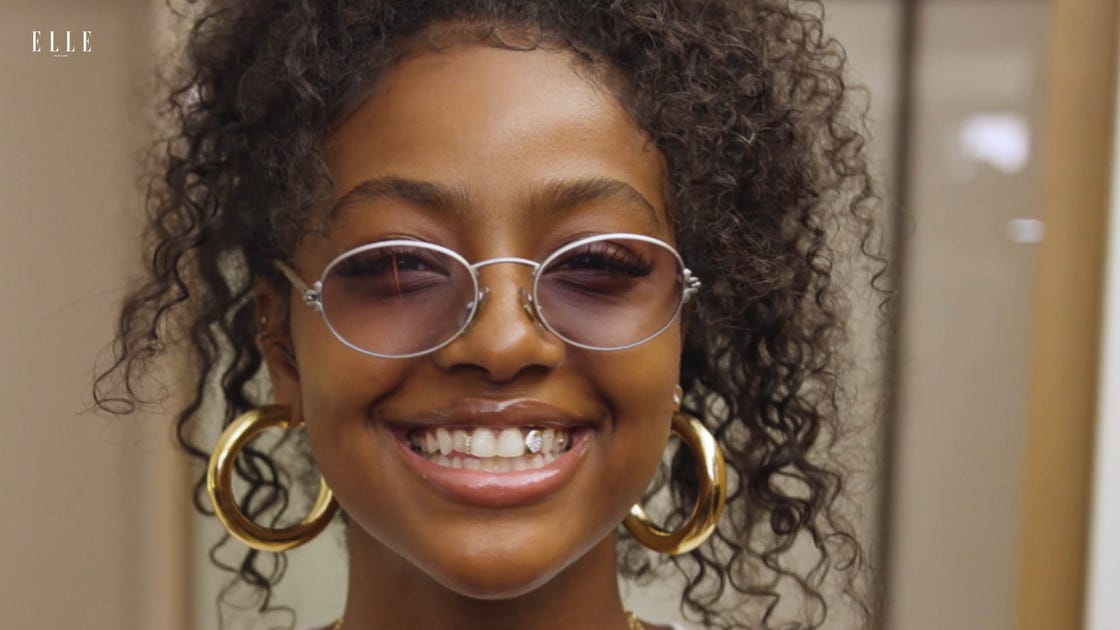 Piccioli started the show notes by writing: "Black Tie. Here, a literal description, a codification, not a code." He continued, "An instruction can become an invitation, a dress code can liberate, limitation can free. Equally, universal symbolism can be open to reinterpretations, redefinition. Archetypes can be re-imagined, and a power in the familiar can come from its rediscovery in a new context."
This season, every designer seems to be thinking about the wardrobe, and of how people want to dress for everyday life. Piccoli clearly has utility on his mind, but still he found a way to take something as humdrum as a tie and make it playful. He also seems to know that the skinny tie is a favorite accessory for Gen Z.
Today's youth have barely experienced any kind of uniformity, which may be why they've naturally started gravitating towards ties. To them, a skinny black tie means something entirely different then it does to all the generations that came before them. It's like their way of creating a system of dressing for chaotic times—a uniform they can style in innovative ways that don't feel monotonous, the way a dress code would. To me, Piccoli's latest show felt as experimental as the most fun TikTok #fitcheck styling, setting the stage for the skinny tie to enter a new moment in style history.

Tara Gonzalez is the Senior Fashion Editor at Harper's Bazaar. Previously, she was the style writer at InStyle, founding commerce editor at Glamour, and fashion editor at Coveteur.