The BAZAAR Editor's Guide to Entertaining: An Upstate First Birthday Party for the Books
BAZAAR Executive Editorial Director Joyann King takes at-home entertaining to the next level with whimsical decor, a memorable menu, and family-friendly games.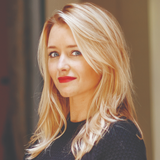 By Joyann King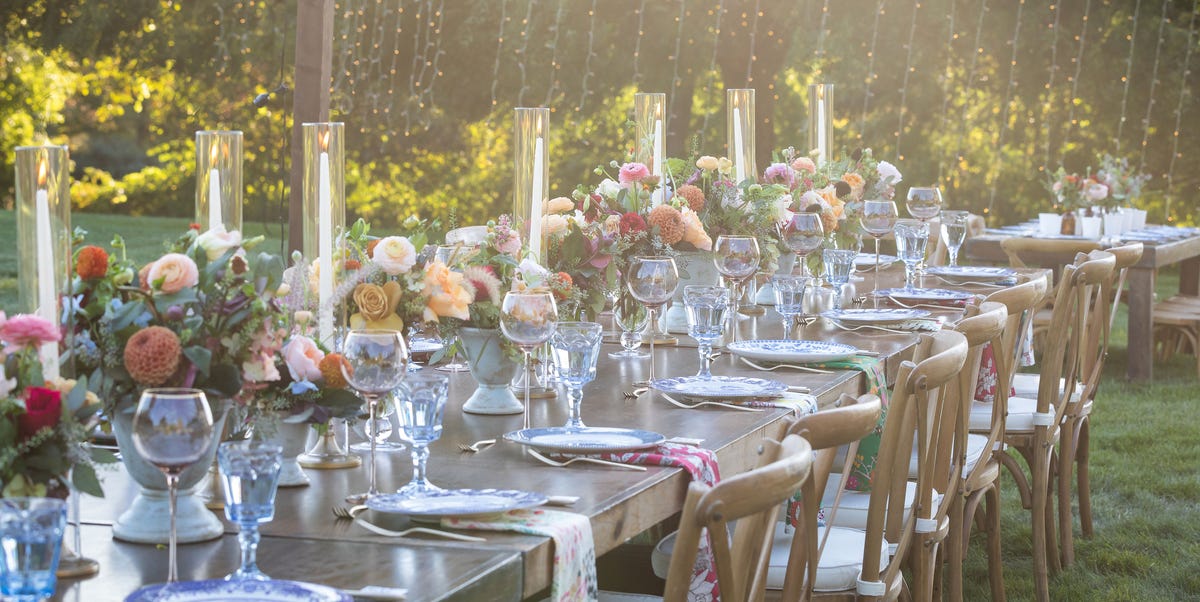 Marcela Cossulin
When my first daughter was turning one, I wanted to celebrate her initial trip around the sun at our favorite place in the world: our home in upstate New York. (Let's be honest, I was also itching to throw a party for friends and family, and enjoy the stunning foliage that peaks during the iconic fall season.) In lieu of a traditional christening, this was also an excuse to gather loved ones far and wide, and bless our Sienna Jane with a prayer and reading by my father.
Originally, I had envisioned a late-afternoon gathering that catered to both kids and grown-ups, and would allow for family interaction and classic outdoor games. So for inspiration, naturally, I turned to Instagram. After following her amazing fetes and eye for design, I knew I wanted to work with Keren Precel of Simply Perfect Events. But first, I called upon the amazing team at The Swell Party, who crafted the rehearsal dinner at my wedding, for some entertainment by way of food and fire. Once we established a unique and exciting menu, Keren and I created a magical hillside tablescape with eclectic florals by Sag Harbor Florist, vintage-inspired décor by Borrowed Blu, a mix of patterned napkins by La DoubleJ, and signature lighting by Decco by Party Up.
On the night of, guests danced to country-pop tunes by Drew Angus and his band, while the little ones went wild with wildlife face painting courtesy of Melinda Prom. Tom Ellis of Swell ended the night with a one-of-a-kind deconstructed shortcake built in front of Sienna and the guests for a fun alternative to the notorious baby cake smash. Like the dessert, the party was a smash. Scroll through for proof in pictures, plus read on for all my tips to hosting and entertaining for kids and adults—be it for a first birthday or any family celebration.
Mix & Match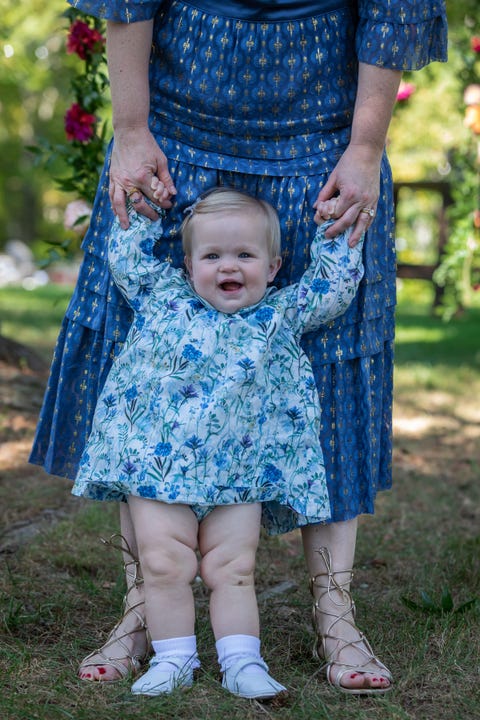 Marcela Cussolin
Sienna Jane wore a floral dress and bloomers by Poeme & Poesie from The Tot; I'm in Temperley London. I didn't think the occasion called for a mother-daughter matching moment, but rather an opportunity to chicly coordinate as cohosts.
A DIY Insta-Booth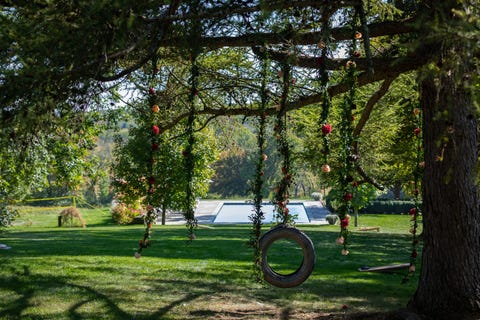 Marcela Cussolin
Take a look at your outdoor space and choose the best spot for a mock photo booth or an Instagram moment for the adults to enjoy on their own and with the kids. The talented minds at Sag Harbor Florist outfitted our old tire swing into an Instagrammable photo op.
Swinging Good Time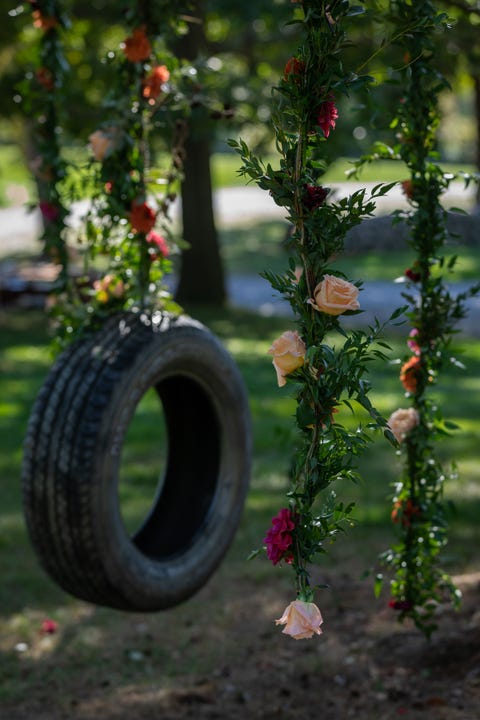 Marcela Cussolin
Here's a close-up of the floral design, which proved a gorgeous backdrop for some birthday portraits of Sienna.
Advertisement - Continue Reading Below
Larger than Life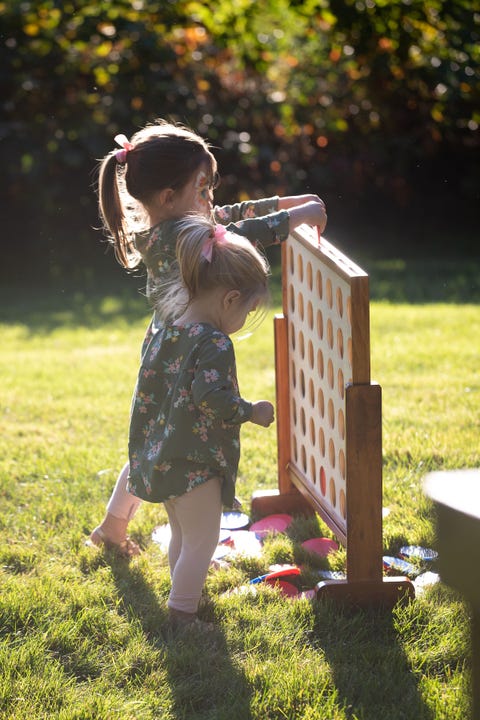 Marcela Cussolin
Connect Four, cornhole, life-size chess, and badminton kept the little ones entertained while the adults imbibed and socialized.
Interactive Activations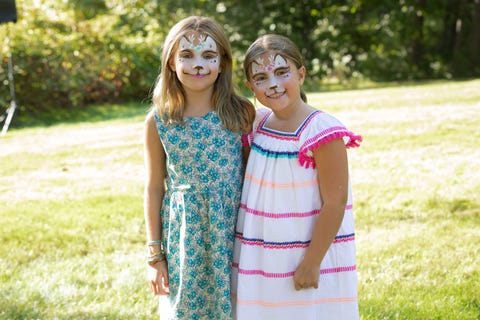 Marcela Cussolin
The handwork of Melinda Prom eschewed glittery unicorns and fairies for more classic wildlife on all our younger guests.
Advertisement - Continue Reading Below
Smoke Show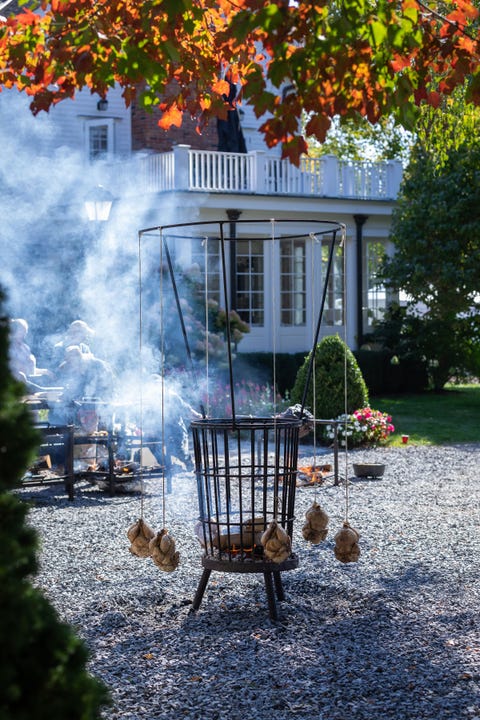 Marcela Cussolin
Pro tip: Make the food as interactive your activities. For the party, I hearkened back to my wedding, specifically the menu at the rehearsal dinner. It was a subtle nod to all those who attended our celebration a few years ago and were now celebrating Sienna's first year with us. The Swell Party roasted chickens on site, and their food is as good as it looks!
Vegetable Garden
Marcela Cussolin
In addition to the most delicious roast chicken, the menu highlighted seasonal favorites, like corn on the cob and carrots.
A Slice of Switzerland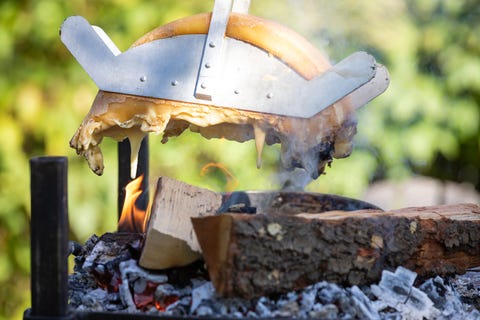 Marcela Cussolin
And it didn't end there. For an indulgent spin, raclette provided a showstopping appetizer guests could dip hunks of bread into when warmed over the hot fire pit.
Advertisement - Continue Reading Below
Toast of the Town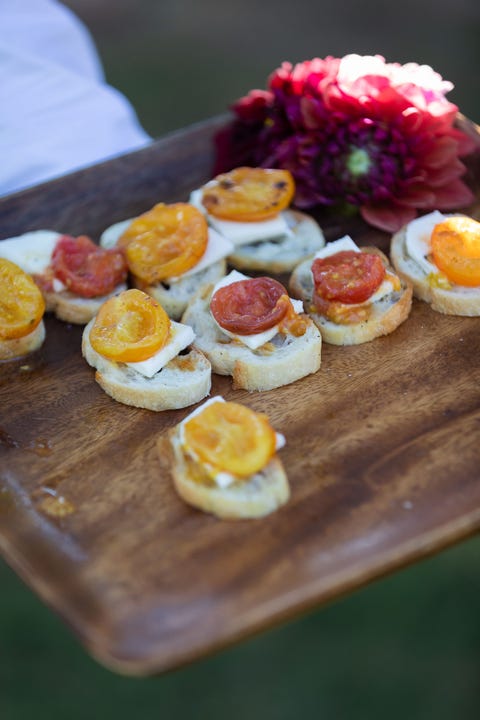 Marcela Cussolin
Tomatoes are an upstate menu staple, so we made sure to include them on the menu in innovative ways for the adults to enjoy while the kids played games.
Advertisement - Continue Reading Below
Dream Scape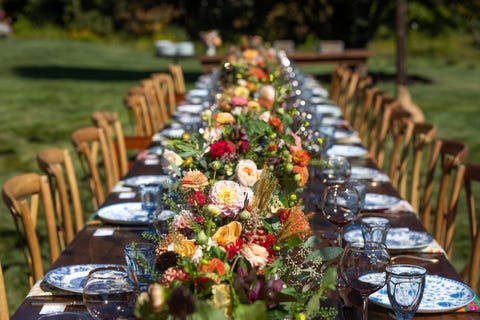 Marcela Cussolin
Vintage blue plates from Borrowed Blu felt just right juxtaposed with the stunning florals—and they hearkened back to Sienna's and my looks for the day.
Paper Goods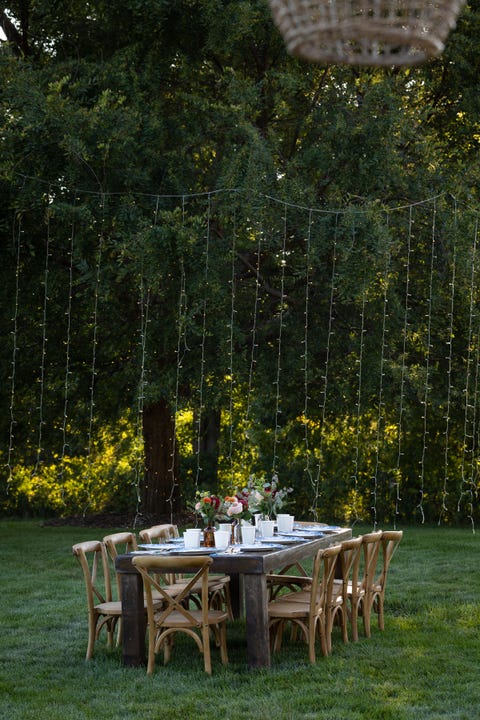 Marcela Cussolin
Disposable tablewares made sense for the rambunctious set, but they were designed with as much thought and style as the porcelain tablescape for the adult set.
Advertisement - Continue Reading Below
Milano Style
Marcela Cussolin
I have long been a fan of JJ Martin's La DoubleJ housewares and use any excuse to mix and match patterns. This tablescape was just one of the many ways I've played around with the brand's prints.
Basket Weaves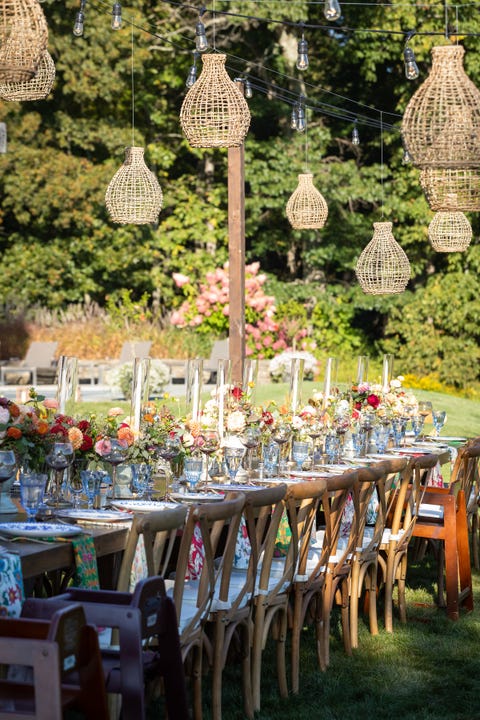 Marcela Cussolin
Hanging baubles overhead always makes an outdoor tablescape feel more intimate. Decco by Party Up hung bistro lights and vintage-inspired baskets over the tables to set the mood.
Family Moment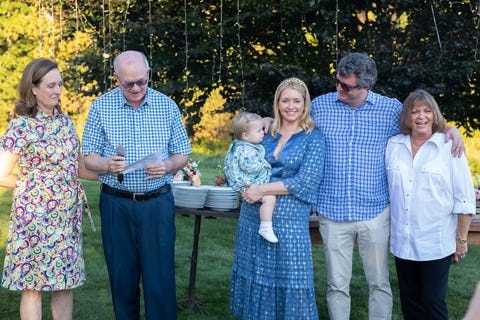 Marcela Cussolin
Adding your own spin to religious customs can personalize them for new takes on old traditions. My father, pictured alongside my mother, Sienna, myself, my husband, and his mother, welcomed guests with a memorable reading and prayer for Sienna, rather than hosting a formal ceremony in church.
Advertisement - Continue Reading Below
Dusk Settles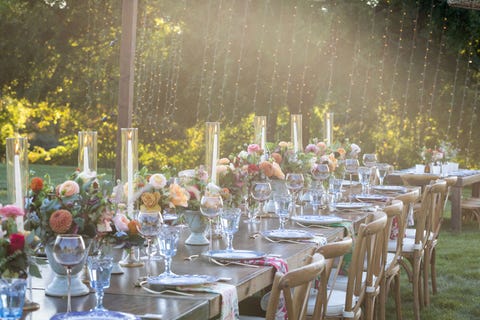 Marcela Cussolin
You'll be looking for an alternative to open flame for a kids party, and bistro and outdoor lights are the chicest answer! Here's a shot as the light changed just before our guests took their seats.
Smash Cake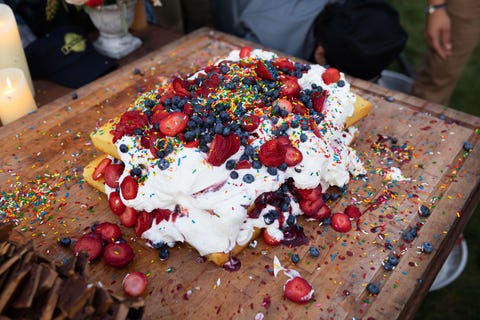 Marcela Cussolin
Skip the ceremonious first-sugar smash and make the dessert an experience for more than just the birthday girl (or boy). This deconstructed shortcake was a special and entertaining way to "cut the cake."

Executive Editorial Director
As Executive Editorial Director of HarpersBAZAAR.com, Joyann King has ushered America's first fashion magazine into an era of digital excellence. A decade overseeing the website, social media and video platforms, and special product launches like Bazaar Bride and digital covers has garnered her and her team critical recognition. In 2015, she was named one of Adweek's New Publishers to Watch. King can be seen on ABC, NBC, FOX, and CBS discussing trends and the ever-changing relationship of technology and fashion. She was previously an editor at InStyle.com, ELLE.com, Glamour.com, and SELF.com. When she's not plugged in, the Texas native can be found relaxing with her family in upstate New York.