Every product on this page was chosen by a Harper's BAZAAR editor. We may earn commission on some of the items you choose to buy.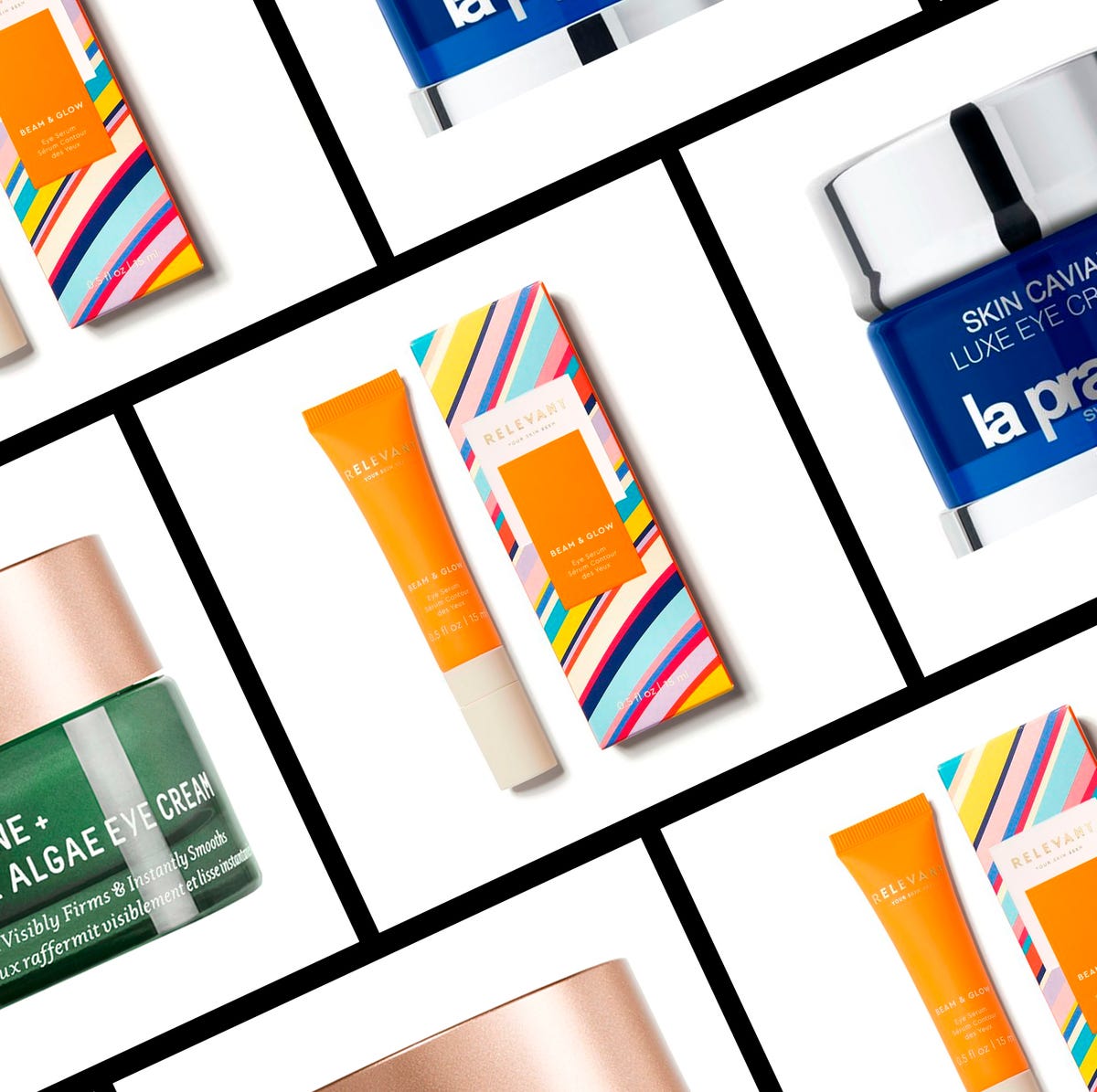 courtesy
The 16 Best Eye Creams for Wrinkles and Crow's Feet
So good, they can convert even the most eye cream averse.
In the world of skincare, there tends to be two camps: those who believe in eye creams, and those who don't. But according to Sara Perkins, dermatologist and medical advisor for Hims & Hers, using an eye cream can be beneficial—especially for signs of aging.


The Best Eye Creams for Wrinkles
"A separate eye cream isn't an absolute necessity for everyone, but if you have specific concerns—dryness, wrinkles, puffiness, pigmentation—a well-formulated eye cream can help," says Perkins. "However, not all eye creams are the same, nor do they all contain ingredients with proven efficacy." Perkins name-checks retinol as a key ingredient if you're looking to diminish the appearance of wrinkles, but there are products on the below list for those who can't tolerate the ingredient, too.

If you're firmly on Team Eye Cream (or you're thinking of joining), read on for 16 of the best eye creams for wrinkles, from trusted brands like U Beauty, Olay, and Dieux. Then, stick around for more eye cream wisdom from the derm.
---
Advertisement - Continue Reading Below
Advertisement - Continue Reading Below
Advertisement - Continue Reading Below
Advertisement - Continue Reading Below
Advertisement - Continue Reading Below
Frequently Asked Questions

What ingredients should you look for in an eye cream for wrinkles?
The first one is retinol. "Retinol or retinoids like tretinoin and adapalene are vitamin A derivatives that promote skin cell turnover and stimulate the production of collagen and elastin, which in turn help reduce the appearance of fine lines and wrinkles," explains Perkins. "Their efficacy is well-supported by decades of research; however, skin irritation is a common issue. Dedicated eye creams will often contain a lower percentage of this ingredient to minimize irritation or combine it with other ingredients to soothe or hydrate the skin."
Another common ingredient is vitamin C. "Vitamin C is a potent antioxidant that helps to inhibit the damaging effects of UV radiation by neutralizing free radicals and is also thought to be involved in processes that stabilize and synthesize collagen," says the derm. "In addition to helping with fine lines and wrinkles, vitamin C can also help with pigmentation and brightening, making it a popular ingredient in eye creams."
You'll also often see a popular hydrator, hyaluronic acid. "Finally, hyaluronic acid is a commonly used ingredient which helps to hydrate and plump the skin, improving the appearance of fine lines," says Perkins.
Why should you use a targeted eye cream instead of a regular moisturizer?
As Perkins said earlier on, many people can and do use moisturizer. However, "Eyelid skin is more delicate and susceptible to external injury, dryness and earlier signs of aging." Also, eye creams tested for use around the eyes, whereas most moisturizers are not. "Creams designed for use on the rest of the face may be too irritating for eyelid use."
In addition, the skin around our eyes is different than say, our cheeks or your chins. "Many eye creams are formulated to address eyelid-specific concerns, like dark circles and puffiness," Perkins says, though she adds, "Their benefits may be temporary, and the efficacy is less well studied."
Advertisement - Continue Reading Below
Why trust Harper's BAZAAR?

For more than 150 years, Harper's BAZAAR has been the preeminent fashion and beauty resource for women at every age. We cover what's new and what's next in beauty by working with the world's leading authorities in dermatology, plastic surgery, cosmetics, skincare, haircare, and fragrance. Every story we publish has been thoroughly researched and vetted by our team of beauty editors and industry experts.

Lindy Segal is a beauty writer and editor. In addition to regularly contributing to BAZAAR.COM, she also writes for Glamour, People, WhoWhatWear, and Fashionista, among other publications. She lives in New York City with her Chihuahua mix, Barney.