Every product on this page was chosen by a Harper's BAZAAR editor. We may earn commission on some of the items you choose to buy.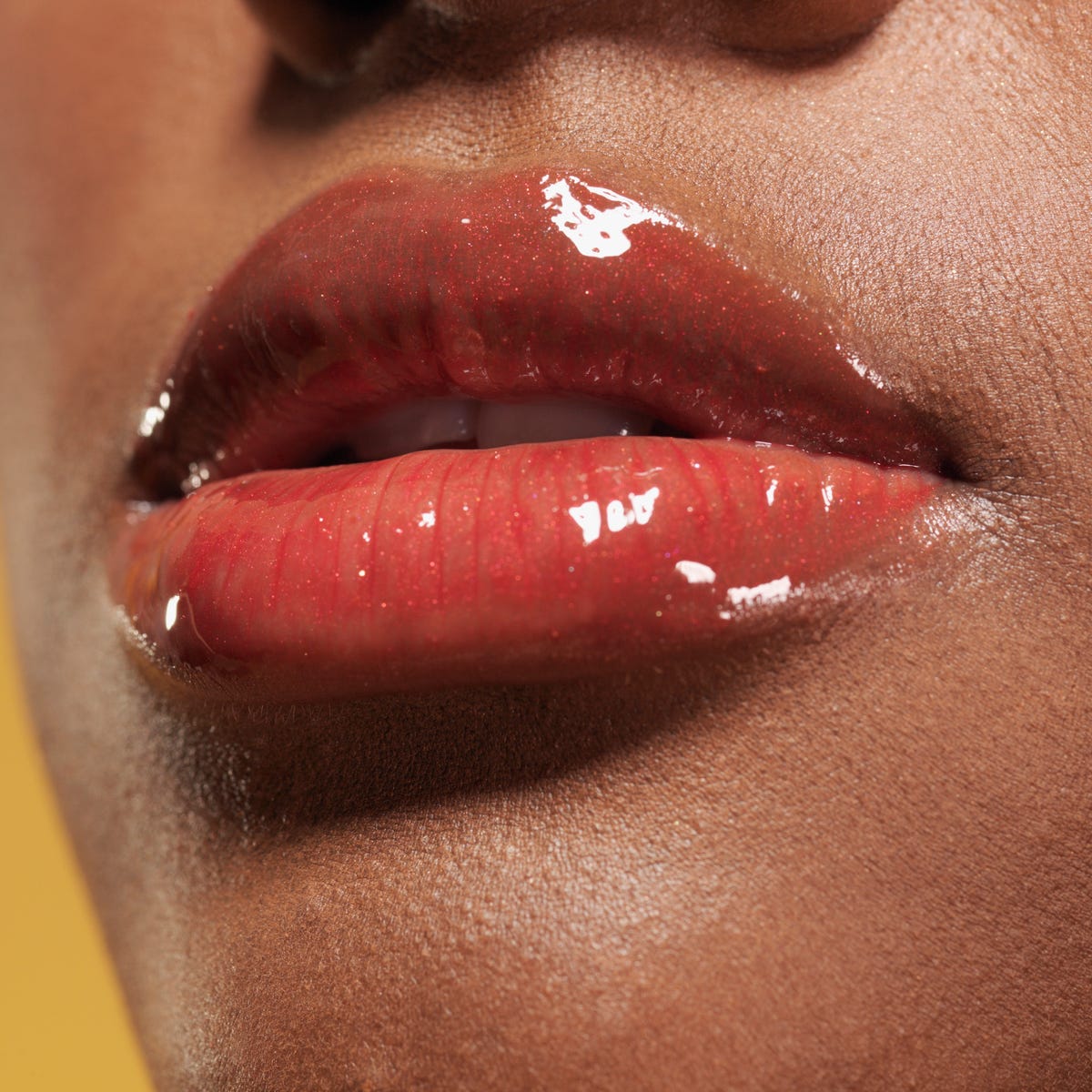 Michael Stewart/Corbis/VCG
//
Getty Images
The 15 Best Lip Oils for Maximum Moisture and Shine
Makeup artists and BeautyTok agree.
Finding the right lip product is a bit of a Goldilocks situation: some are too sticky, others too gloopy, and others too drying. But using one of the best lip oils—a popular product that Beauty TikTok has recently become obsessed with—might just be the perfect happy medium for those looking for shine, color, and hydration.
What Is Lip Oil?
"Lip oils are moisturizing and nourishing like a balm and have the shiny finish of a gloss without the sticky or tacky feeling," explains Los Angeles-based celebrity makeup artist Allie Renee. "They give a pretty glow without the heavy feeling you get from many lip glosses, and give a more elevated look and feel than a balm." Think of them as the best of both worlds. Plus, Renee adds, "Many lip oils have a treatment facet to them, so they are like a skincare boost for your lips."
When to Use Lip Oil
The beauty of lip oils is that they're just as great solo as they are layered with your other favorite products. "Lip oils are quite versatile and truly a multipurpose beauty product," says Renee. "They can be used alone as well as over other lip products." The color payoff is generally pretty sheer or even clear, depending on the brand and product. "Some lip oils are tinted and can give that post-popsicle stained look, but shiny," says the makeup artist.
That sheer color is gorgeous during warmer months, while the moisturizing benefits make the product beneficial year-round. "Lip oils are brilliant for cold, windy weather because they're hydrating, and a major plus is that your hair won't get stuck on your lips," says Renee. And for a dewy, fresh look, she notes that you can,"apply a small amount of lip oil to your cheekbones, too."
Looking to add one of these essentials to your arsenal? Here, 15 of the best lip oils from top brands like Dior, Ami Colé, and more that provide maximum shine and ultimate hydration.
---
Advertisement - Continue Reading Below
Advertisement - Continue Reading Below
Advertisement - Continue Reading Below
Advertisement - Continue Reading Below
Advertisement - Continue Reading Below
Why trust Harper's BAZAAR?

For more than 150 years, Harper's BAZAAR has been the preeminent fashion and beauty resource for women at every age. We cover what's new and what's next in beauty by working with the world's leading authorities in dermatology, plastic surgery, cosmetics, skincare, haircare, and fragrance. Every story we publish has been thoroughly researched and vetted by our team of beauty editors and industry experts.