There's dewy, glazed skin—and then there's glowing skin. The difference is subtle, sure, but no one knows how to make skin look truly lit from within quite like Charlotte Tilbury. During her illustrious 29-year career, the makeup artist and brand founder has become the expert at using "little light tricks" to completely transform a look—just like they do in Hollywood.
"I always consider myself to be a bit of a light thief," Tilbury tells BAZAAR.com. It only makes sense that her latest launch, the Hollywood Glow Glide Face Architect Highlighter ($48), an addition to the best-selling Hollywood collection, expertly packages these sly "glow tricks" to help achieve maximum radiance without the fuss. Available in seven shades, the pressed powder highlighter is infused with Light Flex Technology and smoothing emollients to illuminate and blur the look of skin—like a real-life filter.
All of Tilbury's products, which have been selling out left and right thanks to TikTok influencers, offer the same promise of blurred, radiant, and filtered skin in just a swipe or two. Her products are foolproof and easy to use, but perhaps best of all, they're for people of all ages, skin textures, and tones.
More From Harper's BAZAAR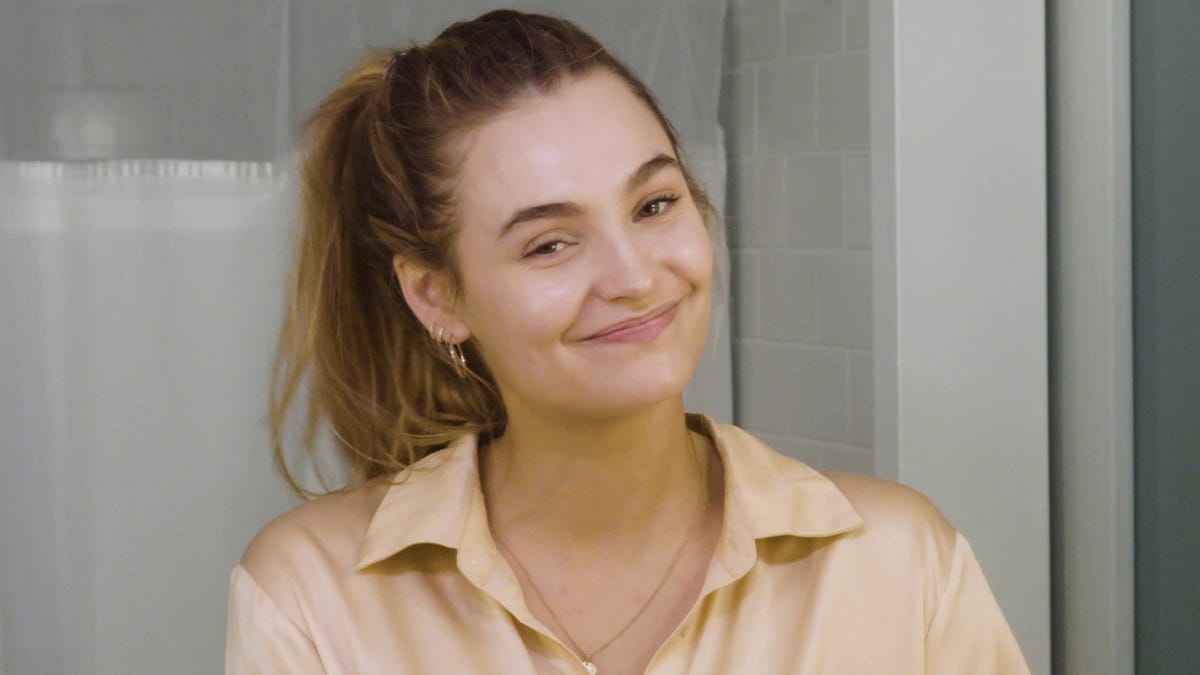 Ahead, BAZAAR.com catches up with Tilbury to talk about her take on the resurgence of '90s makeup trends, her favorite celebrity clients, and why she's so meticulous about the formulas bottled in her "tubes of joy."
---
What is it about the era of Old Hollywood cinema that inspires you?
I was about eight years old. I had black-and-white posters on my wall. I would just sit there, like, studying and counting Marilyn Monroe's eyelashes and Marlene Dietrich eyelashes. Many of my products were inspired from those black-and-white pictures. That stayed with me. I ended up working on the red carpet and with some of the biggest Old Hollywood stars, some of them have died now, like Jackie Kennedy Onassis's sister Lee Radziwill. Elizabeth Taylor, I never got to work with her in the end, but so many of them were such an inspiration to me.
What is one product you see people using wrong all the time?
For me, it's not about what people are doing wrong, but more about the formulas they have available. I feel like some of the quality of formulas out there really don't make people look good, and make them feel like, "Well, I can't really wear makeup," or, "I'm not very good at doing it." It's like, "No, sorry. Back up. That product is not flattering you, because the particles are too big or because the color is a bit off and therefore making you feel like you don't look good anymore." And that really upsets me, because if you have great formula and great product, it is all about flattering and making people look like the most beautiful version of them.
I remember so many women telling me, "I can't wear a shimmery eye shadow," "I can't wear, like, highlighter." I'm like, "Yes, you can." I've converted so many women through my brand because of everything that I talked about, from Hollywood Flawless Filter to Wonder Glow to Beauty Light Wands and now even this powder highlighter.
What are your thoughts on the digital expansion of the beauty space going from YouTube tutorials to Instagram and now TikTok?
I'm a champion for the fact that you are able to speak to so many audiences and speak directly to your consumer. That's what is so great about having YouTube and having all these different platforms—you didn't have to rely only on one mode, whether it's TV or whatever it is—that you can have this direct dialogue with your consumer. It's so amazing because there's so much I want to tell them, and they can tune in so many different ways for different tutorials and different conversations.
You began your career in the '90s—how do you feel about makeup trends from the 1990s becoming relevant again?
There's that kind of supermodel era of the '90s, which I loved. I have to say, back then, the sculpting, the colors, the really flattering gorgeousness is just so supermodel. That was my era. I'm super inspired by that. I have to say, what I love now is the technology behind the formulas. Because sometimes those looks were great on the runway and they were great in a certain light, but if you saw them in daylight, it was a little bit baked and heavy. Then the grunge era happened, and definitely it became more about glowing skin and kind of like freshness. Now the technology and the science have caught up when creating formulas that actually look good in every kind of light.
You've worked with some of the biggest names in fashion and beauty. Who was your favorite person to work with?
The thing about me is I love people. There's so many it's like picking a favorite child. You know, obviously, Kate Moss. I'm super-good friends with her, but I've had so many fun memories with everyone. I love women. I love men. I love business. But I love what I do, so I'm blessed to really work with everyone.
Who have you learned the most from?
I think I've learned from everyone. The thing is you don't just learn from one person, but you learn a little bit from everyone. And everyone's got different faces. I'll work with Salma [Hayek]. She has a particular way of knowing what she wants with her face. Amal [Clooney], you know, Cindy Crawford, whoever. They understand their face and you understand their face as you're working on them. It's amazing. I think working with all of them is so inspiring.

Where do you see the Charlotte Tilbury brand in the next five years?
I just want to keep on innovating and keep on looking at women and what they need and making women feel and look great. And that really is honestly, like, I would just have lived a happy life if that's what I can do. Because for me, it's all about feeling. What I love about this is, it's tubes of happiness. It's tubes of joy. It's tubes of feelings of greatness and fun.
This interview has been edited and condensed for clarity.